Abu Dhabi is home to tourist magnets like the Louvre, Ferrari World and Yas Water Park but Warner Bros. World, is a 1.65 million square foot theme park and Abu Dhabi's prime attraction. Everyone yearns to go back to their carefree childhood with cartoons and comic books. Warner Bros. World is set to transport you back to your days of wild imagination and wacky characters, so we don't see anybody skipping it! The theme park opened on July 25th 2018 and it's the talk of the town! Here's a sneak peak of what the Warner Bros. World looks like and what you can expect when you step foot there.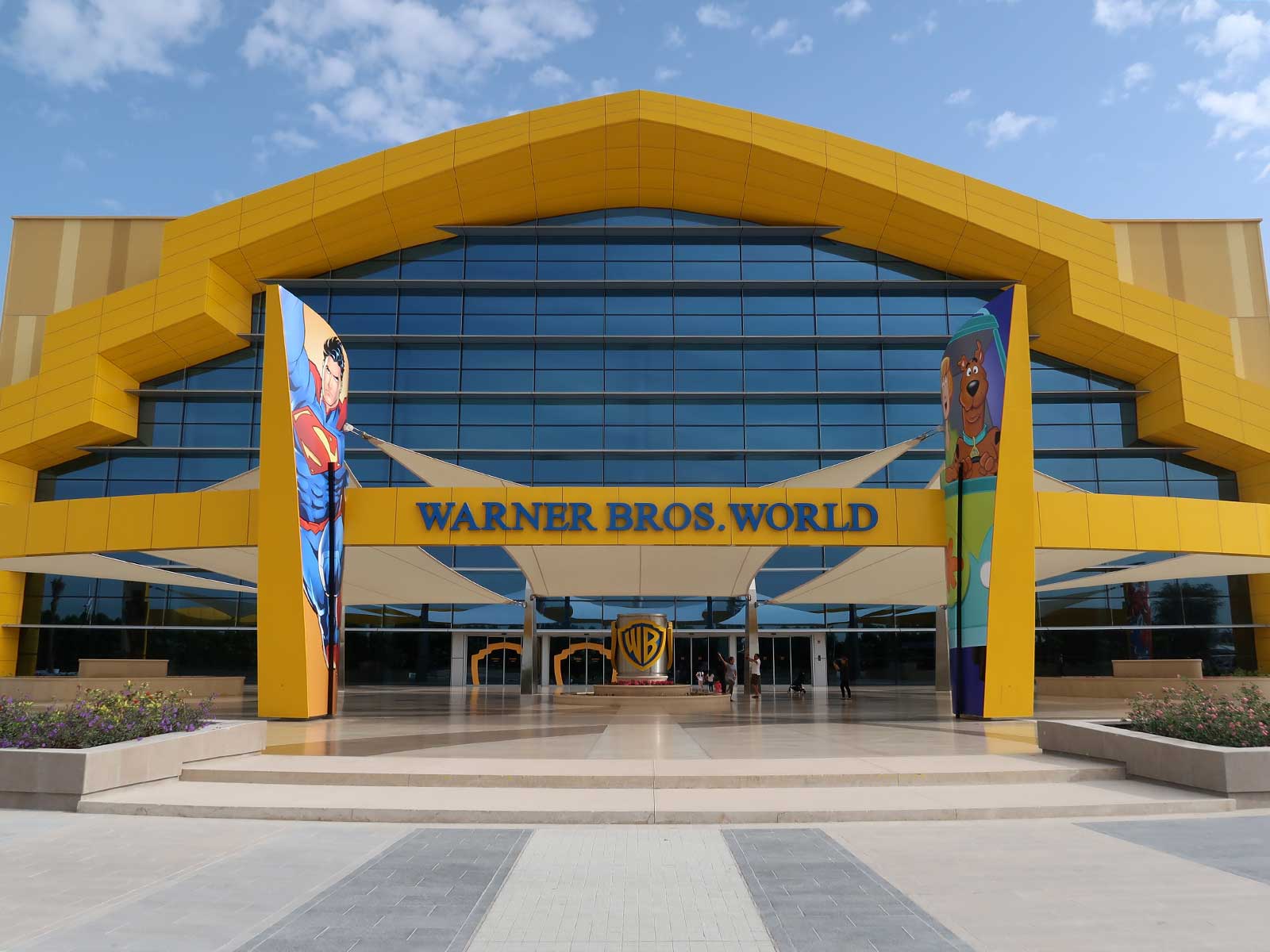 Warner Bros. Abu Dhabi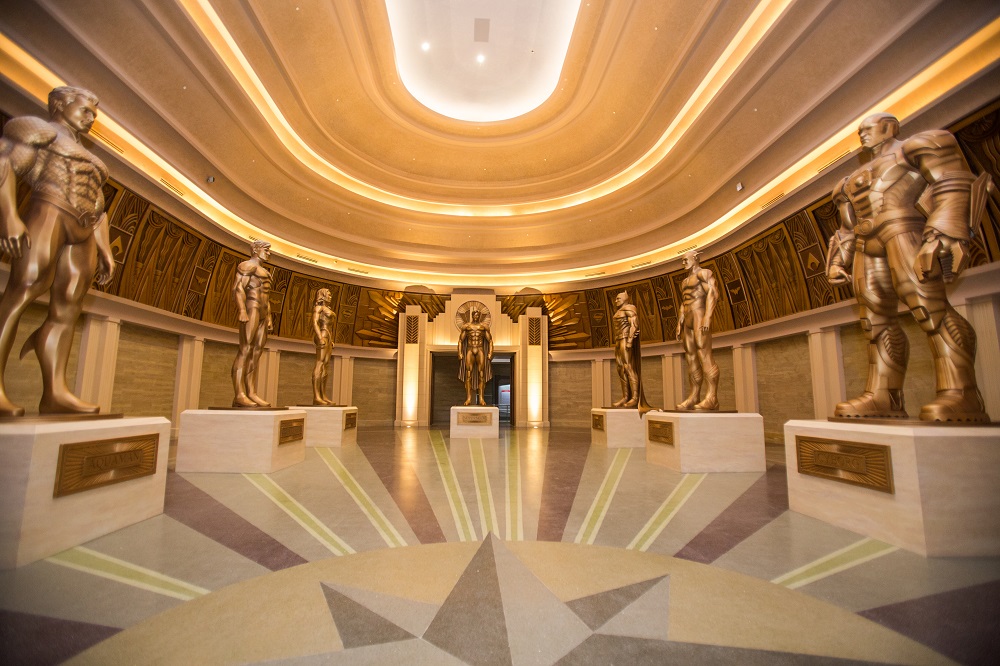 The Warner Bros. on Yas Island is designed to host 29 thrilling rides and live entertainment across 6 themed lands - Warner Bros. Plaza, Metropolis, Gotham City, Cartoon Junction, Bedrock and Dynamite Gulch. This immersive indoor theme park is said to be one amongst the largest indoor theme parks around the world and is branded as a family friendly destination that caters to all age groups. With rides, shows and attractions for everyone, Warner Bros. World perfectly complements the adventure destination theme of Yas Island, built alongside iconic attractions like the Ferrari World, Yas Water world and Yas Marina Circuit and the many other entertainment and leisure Before you set off to childhood, know more about each themed zone at Warner Bros Abu Dhabi. This way, you can hit up the ones that seem fascinating first and then go about the best. However, we recommend starting from the Warner Bros. Plaza and then letting your feet and excitement steer your path.
The Warner Bros. Plaza is bang in the center of the Warner Bros. World and is a tribute to the all things Warner and the 'Golden Age of Hollywood'. Designed with elegant decor, sauntering the streets of the Plaza is a simply charming. You have plenty to dine and shop here, so set off a peaceful walk through the cobbled streets and discover your favourite characters lurking around.
Dining Options at Warner Bros Plaza
Hollywood Trattoria, The Starlight, Celebrity Scoop, Beverly Hills Boulangerie, Shopping Options at Warner Bros Plaza, Warner Bros. Studio Store, Superstar Souvenirs, DC Super Heroes Store and Treasures of Hollywood
Warner Bros. Theme Lands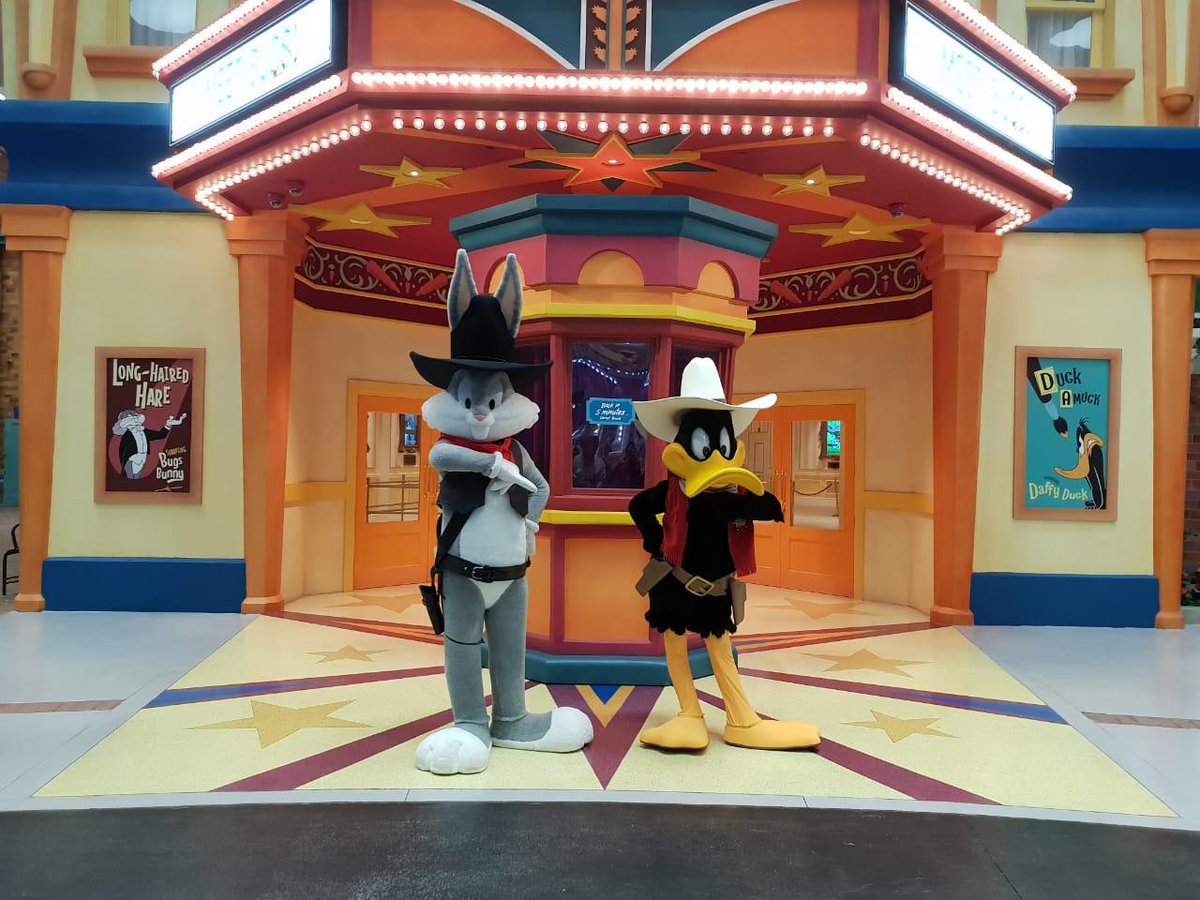 Metropolis
The cosmopolitan landscape of Metropolis resembling the Manhattan skyline is a make believe city on the whole with a diverse set of thrilling rides and of course, the one and only Superman and his Justice League crew. With the Daily Planet at its center, go on captivating journey with your fellow heroes including Wonder Woman, Aquaman, Green Lantern and The Flash. Don't forget to put on your bravery cap while you're here.
Rides & Attractions at Metropolis
Justice League: Warworld Attacks, Green Lantern: Galactic Odyssey, Superman 360: Battle for Metropolis, Teen Titans Training Academy, Dining Options at Metropolis, Jitters Coffee and Snacks, Ace O'Clubs, Big Belly Burger and Park Ridge Market,
Gotham City
Batman fans in the house, your dream of stepping into brooding skyline of Gotham has come true. It's now time to scheme and plot to wash over the sinister criminal underworld and make this world a better place to be! Get ready for a host of dramatic flashes, heroic stunts and action-packed fun as Joker and Harley Quinn joins the gang.
Rides & Attractions at Gotham City
Batman: Knight Flight, Scarecrow Scare Raid, The Riddler Revolution, The Joker Funhouse, Rogues Gallery Games, Dining Options at Gotham City, Hall Of Doom, Mr. Freeze Ice Scream Truck and Gotham City's Finest
Cartoon Junction
Let the mayhem begin! Get together with your favourite cartoon characters in the whimsical Cartoon Junction and find yourself amidst exhilarating fun! From Bugs Bunny to Scooby Doo to Tom and Jerry, all your childhood stars will be walking around live here so get along with them, solve a mystery or simply launch to a whirlwind of fun!
Rides & Attractions at Cartoon Junction
Tom and Jerry: Swiss cheese Spin, Scooby-Doo: The Museum of Mysteries, Cartoon Junction Carousel, Daffy Jet-Propelled Pogo Stick, Tweety Wild Wockets, Ricochet Racin' with Taz, Ani-Mayhem, Acme Factory, Dining Options at Cartoon Junction, ACME Commissary, Huckleberry Hound Pies, Yogi Bear and Boo Boo Ice Cream and Penelope Pitstop Cotton Candy
Dynamite Gulch
Love wacky? We think Dynamite Gulch might be your calling then. It's chaotic, colourful and filled with mishaps and crazy antics around every corner. Remember Road Runner? Well, he's here. So set off on a dash with him or go a cowboy adventure with Yosemite Same. If want a sneak peek into the future, then Jetsons have your back. Or, maybe Marvin the Martian can be your futuristic savior. Either ways, get ready for some mind numbing adventures.
Rides & Attractions at Dynamite Gulch
Fast and Furry-ous, The Jetsons Cosmic Orbiter, Marvin the Martian Crater Crashers and Yosemite Sam Rootin' Tootin' Gas
Bedrock
Rewind back to the Stone Age and join the cave family of The Flintstones and The Rubbles in the pre- historic town of Bedrock. In the rocking land, quite literally we mean, paddle about cars, pet a few dinos and embark on a river adventure with your Hanna-Barbera characters.
Rides & Attractions at Bedrock
Flintstones Bedrock River Adventure, Bronto Burgers and Ribs and Mammoth Munchies
Warner Bros. Abu Dhabi Visitor Tips
Parking at Warner Bros. Abu Dhabi is free, plenty to accommodate and easy to find as well. Moreover, the walk from the parking lot to the Warner Bros entrance is relatively straightforward with clear signage pointing the way. A sedate tour of Warner Bros. Abu Dhabi should take you a minimum of 6 hours. This is if you intend to take in everything the park has to offer. If you're selecting the best 15 amongst the 29 rides available, you should take about 4 hours. Children less than 1.30 meters tall go free. Children 1.30 meters and above require a ticket.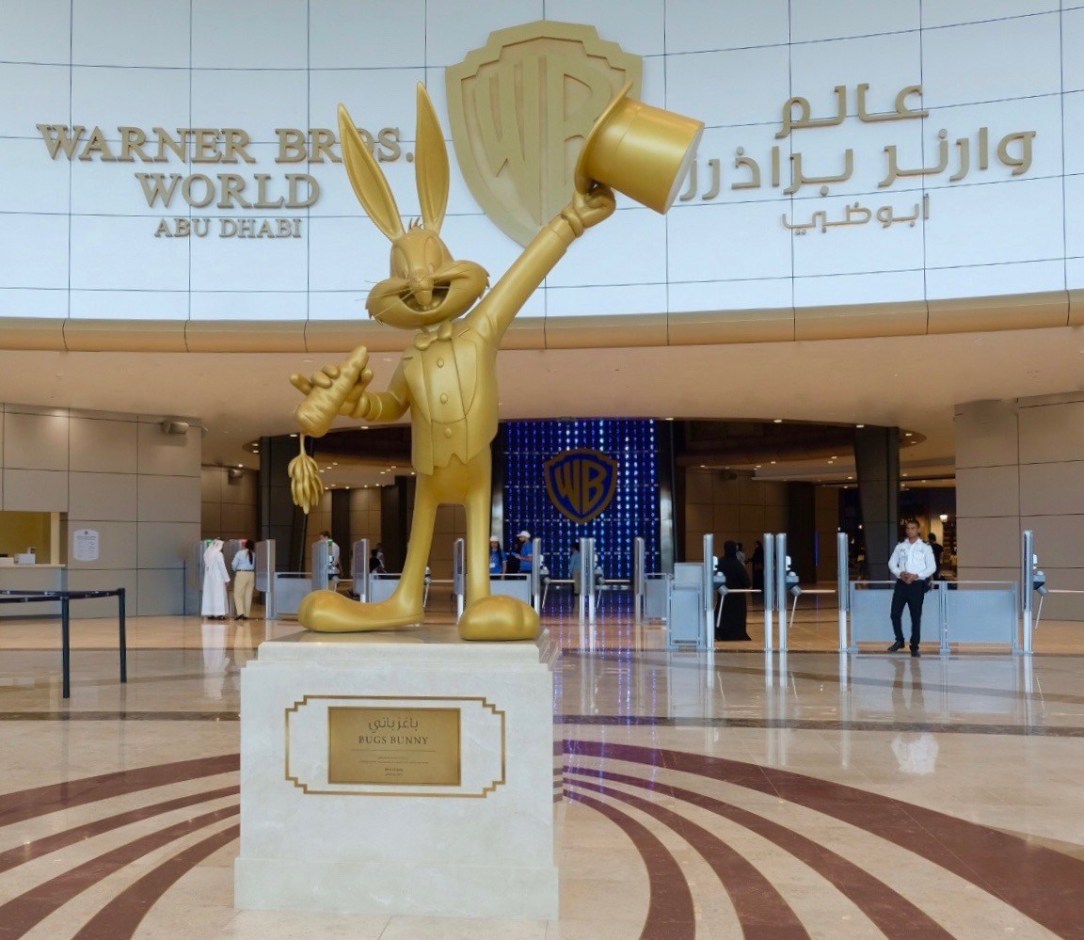 • Access to all 29 rides and attractions • Seats at an entertaining range of shows and the chance to meet and greet your favorite characters • Free Parking
• Access to all 29 rides and attractions • Seats at an entertaining range of shows and the chance to meet and greet your favorite characters • Hotel transfers to and fro hotel and theme park
• Visit the Sheikh Zayed Grand Mosque, glimpse the Emirates Palace and President's Palace from outside, Abu Dhabi Corniche, Heritage Village & Museum of Abu Dhabi. • Access to all 29 rides and attractions at Warner Bros. World
Ferrari World + Warner Bros. World
• Access pass to Ferrari World Abu Dhabi • Access to all 29 rides and attractions at Warner Bros. World • Comes with a 1 day, 2 Parks or 2 days, 2 Park variant
• Enjoy a visit to three of the best theme parks in the Middle East for the price of one, with this combo pass. • 3 day pass with one time access to Ferrari World, Yas Water world and Warner Bros.